Larry muses hypothetical about the possible existence of a level of drinking above level five! Does it have something to do with fractals or worm holes? Or just a hole in your head? String theorists, take a powder, chumps!

Podcast: Play in new window | Download
We also get a brief history of boy tenors and other vaudeville schtick, a safety razor update and of course, the joke of the week.
Stay tuned past the 42:00 minute mark for a little bonus — Larry's reaction to this photo being put up on the studio monitor: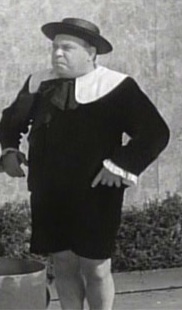 ---
Enjoy the show? Tell a friend! And check out
www.larrymillerhumor.com
Or follow Larry on Twitter @larryjmiller
---
Show Credits
Executive Producer: Donny Misraje
Producer: Colonel Jeff Fox
Audio Engineer: Dr. Chris Laxamana, LMDS